Business Growth Strategies
What does it take to grow a business? What does it take to transit from the one-person running with an idea, to become largely successful?  Starting a business is not for everyone, it is not a simple journey & definitely not for the faint at heart, yet if done right, entrepreneurship is a highly rewarding adventure.
Business growth involves strategic and systematic advancement. But oftentimes, in your quest to build a thriving business, you become overwhelmed, and unable to focus on long-term goals, too close to the business to clearly see the next best step to take.
That is where we come in. We help take a step back to provide the "outsider insight", so that you can get a fresh perspective. Staying in focus and getting results takes a lot of hard work, and it requires business growth strategies that is right for your business.
Spot-on Strategy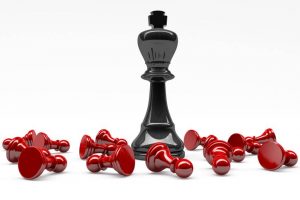 When you work with the Business Outliers, you achieve real and measurable business growth by applying spot-on strategies that will help you in the following areas.
Business model generation
Financial modelling and projections
Business planning.
We also come in to help you achieve your business goals by helping in the following ways;
Clearly define your vision, mission and goals.
Apply tailor made strategies for your business.
Improve your profitably using our customized techniques.
Streamline activities and reduce cost.
Business model generation
We help you to become investor ready. We do this by partnering with you to generate invisible business model that are highly scale-able and will stand the investor test; we critically evaluate your plan the way an investor would, giving it the boost it needs to make your business goals a reality.
Business plan consulting
You need a Top-Notch Business Plan Consultant and here is how we can help.
The first impression you make with lenders and investors is crucial, it may be your only one. To achieve this, your plan must not only be sticking, but persuasive as well, a combination of a persuasive business plan, executive summary and financial projection will make your path to funding so much easier. Our job is to help you make your plan create that proper impression.
Financial Projection and Analysis
We create robust financial models for clients from startups to multinational companies,
Financial forecast and projections: This is a snap shot of your business plan in numbers, we create robust, yet easy-to-use financial forecast for your business. This is achieved by identifying revenue sources, customer growth, pricing, cost, payment terms and operating and capital expenses, and providing standard financial statements projections which will include a detailed analysis of economic indices such as ROR, IRR and NPV.